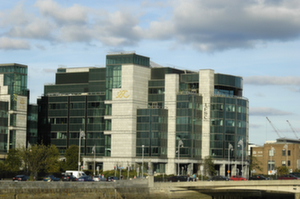 Opus Fund Services has this week confirmed the official launch of its European fund administration...
INFRASTRUCTURE
National Settlement Depository (NSD), Russian central securities depository, continues to develop...
---
Selected mandates, people moves, etc.
---
ServiceMatrix has released its latest reports, presenting dependable measures of service provider...
Eric Le Lay, Chief Compliance Officer for global transactional and payment services, Societe...
Alain Fischer, Chief Digital Officer for Global Banking & Investor Solutions businesses at Societe...
Eric de Nexon, Head of Strategy, Market Infrastructures and Regulation, Societe Generale...
---
Blain's Morning Porridge  "The best things in life are dirty - the worst thing in life is...
Blain's Morning Porridge "The nature of Monkey was… irrepressible!"  I don't think I've...
Blain's Morning Porridge  "We are looking to lead the debate and discussion of wider...
View from the Bond Market, by Chris Iggo, Chief Investment Officer Fixed Income, AXA Investment...
The European Central Bank says it will keep its key interest at the current level of zero, where...
lain's Morning Porridge  - "Every unresolved problem eventually creates something worse to...
Blain's Morning Porridge  "It is up to all of us to fight our unrelenting enemies –...
Blain's Morning Porridge  This is crazy. Some analysts are predicting three US Federal Reserve...